FREE camping for volunteers (1st come, 1st served), plus fun for all ages & behind-the-scenes activities.
Old-Fashioned Luncheon at Lacey's Narrows Marina, Saturday 11:30-2pm
Special dedication ceremony for the late Carl Garner, cleanup founder
Live entertainment by Britt Currie, and the Harding University Choir
Games, races, face painting, door prizes & more for the kids!
Friday-Sunday, Sept. 8-10, 2017: Love the Lake & River WEEKEND!
For nearly 50 years, the Greers Ferry Lake & Little Red River Association has sponsored a Lake & River Cleanup Event. This family-friendly, community activity has mobilized hundreds of volunteer individuals, church & school groups, and civic organizations to rally together to keep the treasured shores and waterways beautiful. This year, in celebration of our 47th anniversary, the event is even BIGGER and BETTER! We invite locals & visitors alike to spend time exploring the trails, marinas, parks, shops, restaurants, and attractions of the towns in the lake region. Water is the life of our communities – what better way than to spend an entire weekend fostering a love for our natural & local resources of Arkansas' Adventure Region?
(Scroll down for Registration & Check-In Info)
---
If you have a special business offer you'd like to make available to anyone visiting any of our four county areas that week-end please contact us. We will place your offer here! Some examples include:
• 10% discount off of a two night hotel stay
• Buy One Get One Offer
• Free kids meal with Adult meal purchase
• Free behind the scenes tour of your attraction
• Free sample tastings all week-end long (Ex: Coffee, Tea, Desert, Smoothie, etc.)
• Free Yoga class, etc.
This is a great way to advertise your business and attract people to you going into the fall season. It's Free to you just call us at (844)9-EXPLORE, or email us your offer and contact information and we'll take care of the rest.
For more information on how to participate in our Local Business Package, please e-mail info@arkansasadventures.org.
Activities & Special Offers! *COMING SOON!*
Click any location for more details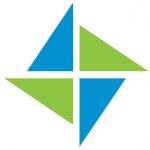 ---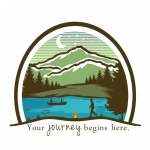 ---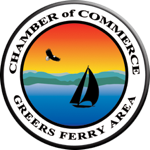 ---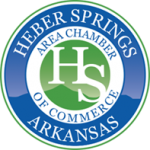 ---
AHOY! Climb aboard & Join our Crew!
Register for the 48th Annual Cleanup ↓
Please click "Submit" and you will see a confirmation notice. Thank you!
General information:
844-939-7567
& press "0"
Corps of Engineers:
501-362-2416
Marina Check-in Time for Boats:
7:30 to 8am
LACEY'S NARROWS MARINA
Eden Isle Marina
Fairfield Bay Marina
Furgersons Choctaw Marina
Heber Springs Marina/
Dam Site Camping Gatehouse
Lindsey's Resort
Peter's Sugar Loaf Marina
Red River Trout Adventures
Smith's Hill Creek Marina
Sugarloaf Mountain Area cleanup at ASU: Volunteer check-in at 8am with Sugarloaf Heritage Council. Volunteer luncheon at 11:30.
Little Red River Area Volunteer check-in at 8am with Trout Unlimited Ch. 722 & Red River Assoc. Lunch at the pavilion at 11:30. For more info please call 501-362-3615.
South Fork peninsula area cleanup: Volunteer check in at 7:30am at Furgersons Choctaw Marina. Volunteer luncheon at Choctaw Park at 11am followed by Trail Cleanup at South Fork Nature Center.
Dam site cleanup: Volunteer check-in 8am at the camping gatehouse.
Cleanup sponsors include:
Greers Ferry Lake & Little Red River Association
Army Corps of Engineers
Arkansas Game & Fish Commission
Greers Ferry Lake National Fish Hatchery
Arkansas Parks & Tourism
Keep Arkansas Beautiful Commission
Arkansas Hospitality Association
City of Fairfield Bay, Fairfield Bay Community Club, Fairfield Bay Marina
Save Greers Ferry Lake
South Fork Nature Center
Trout Unlimited Chapter 722
Red River Association
Britt Currie & Friends
Phillip Ellis for VBC Clerk
XTO Energy
Coca Cola
Chow BBQ
Ben E Keith
Justin's Towing
Sam's Club
Walmart
City of Clinton
National Guard
KFFB 106.1 Radio
KSUG 101.9 "Lake" FM
KWCK 99.9
Greers Ferry & Heber Springs High School Family & Consumer Sciences Dept.
Special thanks to area Marinas, and the Chambers of Commerce in Augusta, Bald Knob, Beebe, Clinton, Fairfield Bay, Greers Ferry, Heber Springs, McCrory, and Searcy.